YOUR CLUB LED SIGNS PROVIDER
WiPath specializes in providing  club LED signs with dynamic text and integrated graphic.

Club LED signs are the most effective way for clubs to announce events, promote the club and communicate with their local community.
They are right there in the community and and they are highly visible.
Because of their super high brightness club LED signs can be read in any lighting condition day or night. LED signs are brighter than other form of signage increasing its visibility and making it stand out amongst all other static messages.
With over 25 years of experience, WiPath is a leader in the provision of club LED signs.
We have supplied well over 3000 electronic LED signs to the Australian and New Zealand markets.
We have operations in Australia, New Zealand, the USA and China and dealers nationwide and we are able to organise a full range of services.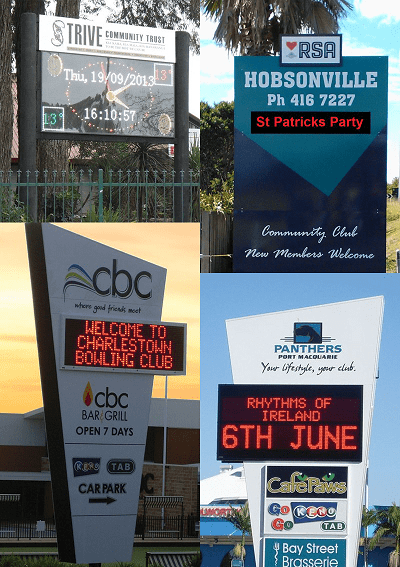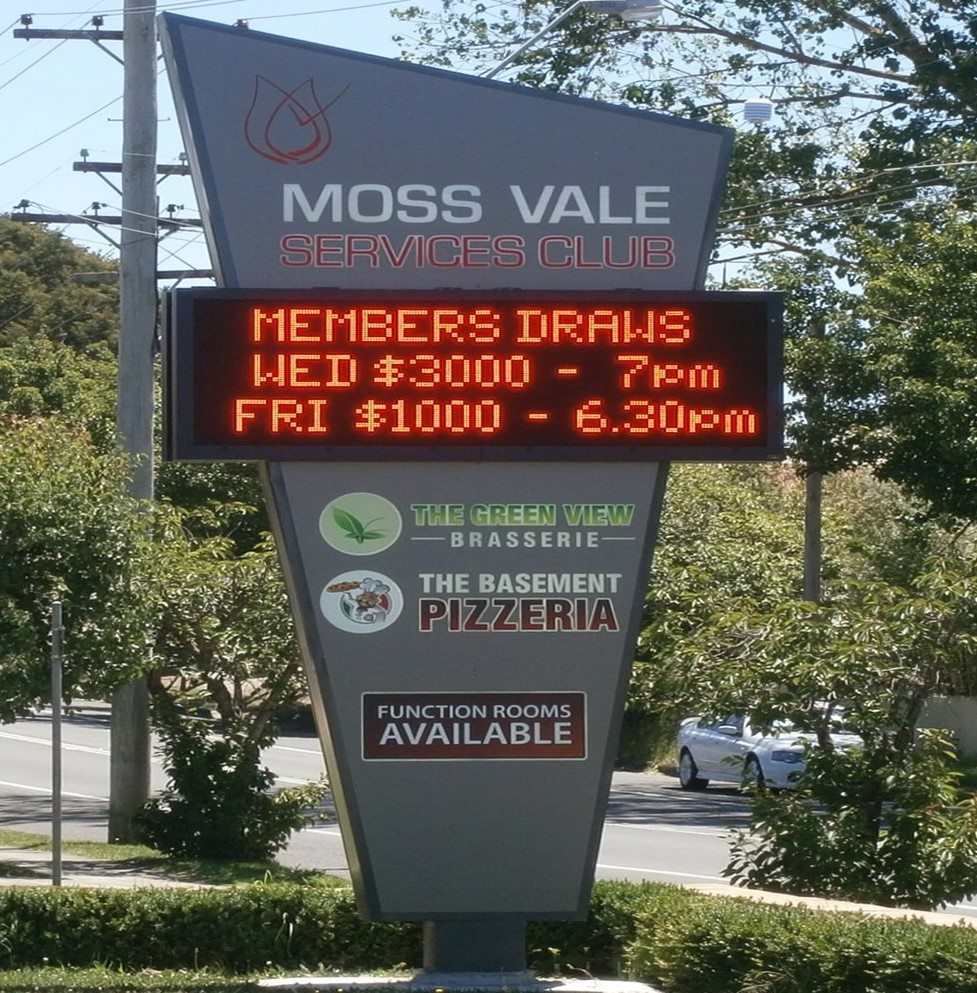 Club LED Signs
Club LED signs can display video, text or images in most standard formats.
A huge range of message schedules enables different messages or pictures to be automatically displayed when you want them. Easy to use display control software allows you to change your messages easily, regularly and relevantly. The messages can be changed remotely over wired or wireless internet links
Electronic LED displays can be split into several different sections allowing static messaging alongside images, video, time/date and temperature displays.
WiPath offers complete solutions for club LED signs, including: construction of digital LED sign systems incorporating static and active signage, light boxes and special enclosure and mounting systems.
Tell Us About Your Requirements