WIPATH – YOUR IN HOUSE PAGING SOLUTION PROVIDER
WiPath offers a wide range of  paging solutions for local area paging.
In House Paging
WiPath solutions contain a variety of cost effective on-site POCSAG in house paging systems for local area paging.
Our range includes:
Paging transmitters,

Paging receivers,

Repeaters,

LED message signs,

Restaurant paging systems,

Remote control equipment for turning things on and off.
In house paging systems are ideal for facilities that require ability to contact staff frequently and urgently or need to enable communication between staff and customers (hotels, factories, hospitals, restaurants, etc.).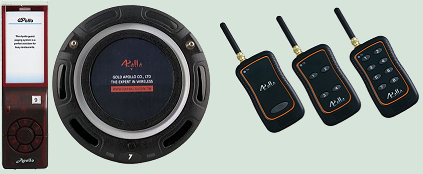 SitePage is a low cost but flexible POCSAG onsite paging solution.
It sends alphanumeric and numeric paging messages to the local pagers.
SitePage is ideal for local area messaging in hotels, factories, hospitals and any other site requiring the ability to contact staff by pager inside the facility.
SPPSF Store and Forward Transmitter is a low cost POCSAG paging repeater.
It receives either POCSAG or Flex paging signals from a wide area carrier or local transmitter and retransmits POCSAG locally.
It can also be used for the network or in-building coverage exspansion and a cross frequency repeater.
Provides more efficient service,

Reduces staff cost,

Improves productivity,

Increases customer satisfaction. 

Available for meal ready and waiter call applications.
Tell Us About Your Requirements