YOUR ELECTRONIC LED SIGNAGE SOLUTIONS PROVIDER
WiPath is a leading manufacturer and supplier of electronic LED signage systems with operations in Australia, New Zealand, the USA and China.
We specialise in providing customised electronic LED signage including:
Indoor and outdoor LED signs

Video walls

Moving message displays

Transparent window displays

Billboards

Fuel price displays

Sports scoreboards
WiPath has supplied well over 3000 electronic signs  since 1993.
WiPath is a major wholesale supplier to the signwriting industry.
We believe our offering in terms of quality, service and technology is superior to any other supplier in the market.
We have dedicated ourselves to thoroughly understanding the technology and the market so that we can provide custom solutions that cater to your requirements and the local environment.
We have dealers nationwide and we are able to organise a full range of services.
Electronic LED signage is the most versatile form of electronic signage and can be built in almost any shape and size.
Digital electronic LED signs are brighter than other form of signage. That increases their visibility and makes them stand out amongst a myriad of other static messages. Because of their super high brightness LED signs can be read in any lighting condition day or night.
Electronic LED signage can display video, text or images in most standard formats. A huge range of message schedules enables different messages or pictures to be automatically displayed when you want them. Furthermore easy to use display control software allows you to change your messages easily, regularly and relevantly.
Electronic LED displays can be split into several different sections allowing static messaging alongside images, video, time/date and temperature displays.
WiPath offers complete electronic LED signage solutions, including: construction of digital LED sign systems incorporating static and active signage, light boxes and special enclosure and mounting systems.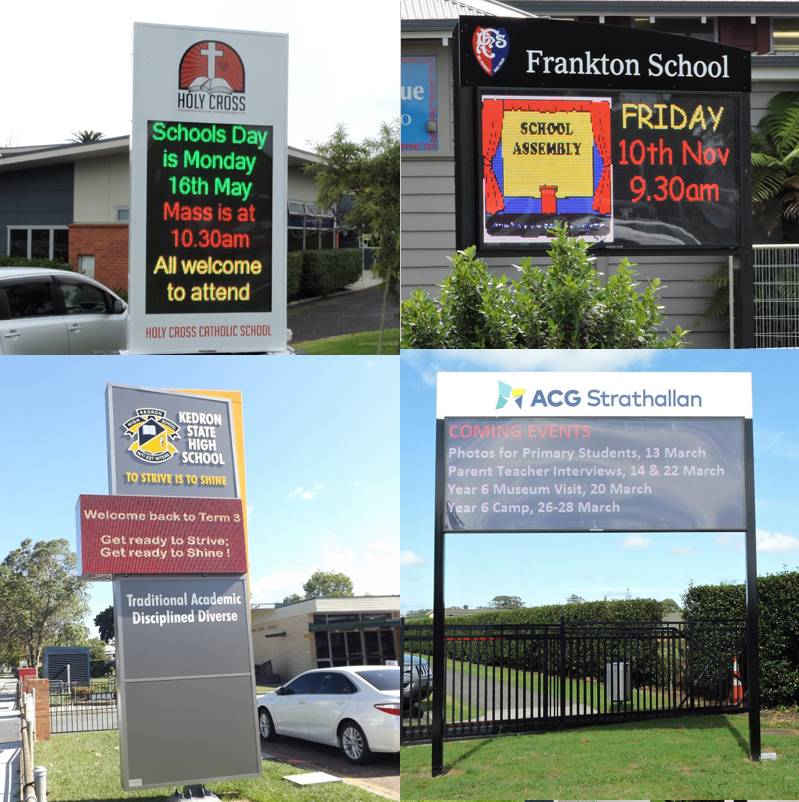 ELECTRONIC LED SIGNAGE DIVISION
WHETHER YOU ARE A COMMERCIAL, RETAIL, EDUCATION OR PUBLIC SECTOR ORGANISATION, WIPATH SOLUTIONS WILL ENABLE YOU TO COMMUNICATE YOUR MESSAGE IN BETTER WAYS. TELL US ABOUT YOUR REQUIREMENTS.
Tell Us About Your Requirements