WIPATH – YOUR MOBILE DATA HARDWARE & SOFTWARE PROVIDER
Mobile Data Terminal WDT3000
WDT 3000 is ruggedized, general purpose Mobile Data Terminal (MDT). It is designed for ease of use by a vehicle-based or field operator.
With powerful on board processing capabilities the WDT3000 Mobile Data Terminal may be configured for many different forms of mobile data dispatch and field job management requirements.
The user interface is highly flexible and dynamically configurable and it may be customized for individual applications.
The WDT3000 Mobile Data Terminal includes a full qwerty keypad for easy and rapid message input.
Eight soft menu keys are provided and the menus change with each screen.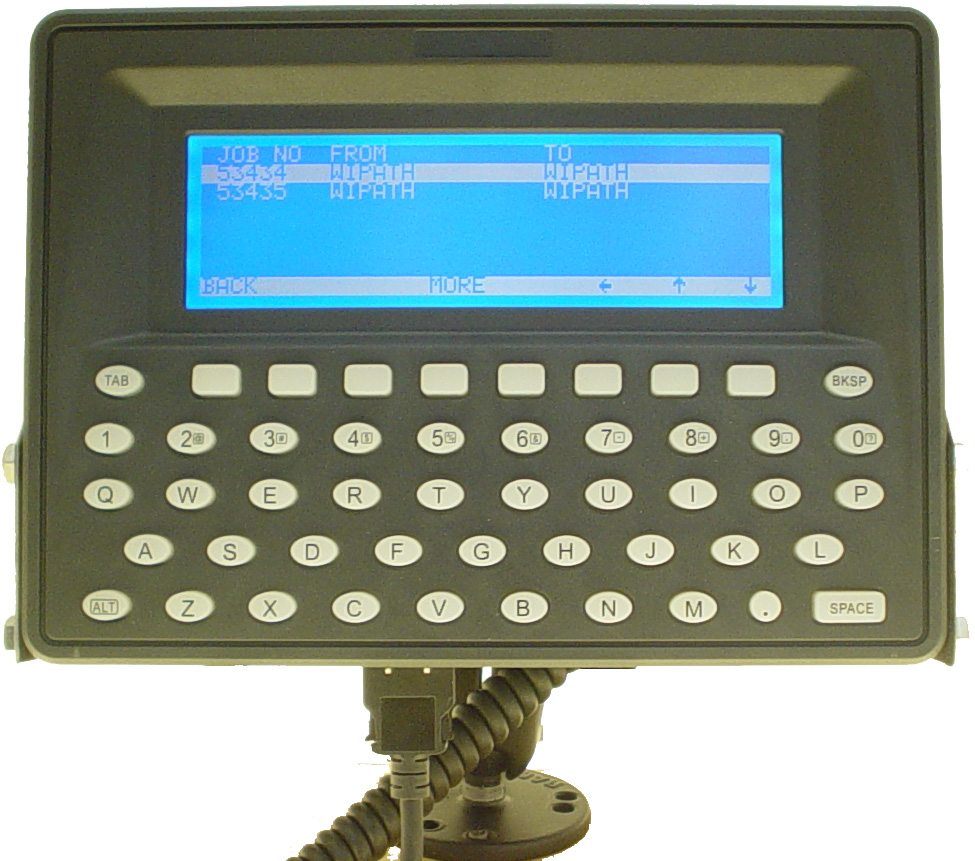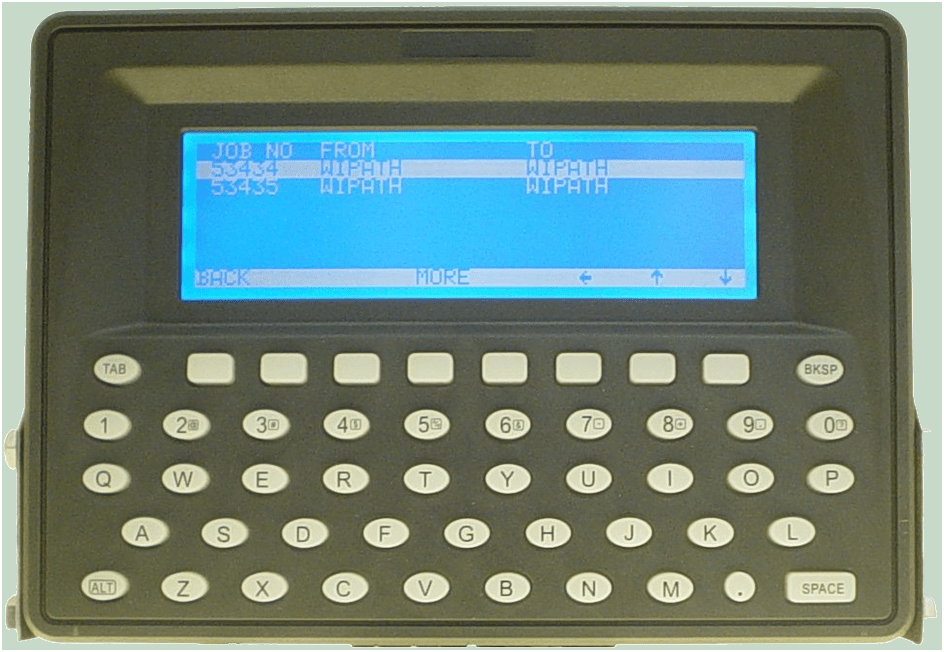 WDT3000 Features
The WDT3000 Mobile Data Terminal can be connected to a trunked or conventional 2-way radio and to a variety of other wireless data devices such as satellite or digital cellular transceivers (GPRS/CDMA etc).
The standard model provides two serial data ports for connection to a GPS receiver, printer, barcode reader etc. The optional IO Expander enables the device to connect to multiple peripheral devices
Options are also available for internal GPS and cellular transceivers.
The WDT3000 Mobile Data Terminal has a highly configurable job management interface which supports job dispatch, job return data, free form text messaging, GPS location acquisition and status reporting.
Multiple screen layouts, job formats, status stacks and return data formats may be programmed into each unit and configured 'over-the-air'.
The on-board GPS management capability includes the ability to separately set location acquisition and data transmission criteria by: time or distance, stopped and moving events and external triggers (ignition on/off, emergency button etc.).
It is also has an internal geo-fencing capability.
Tell Us About Your Requirements